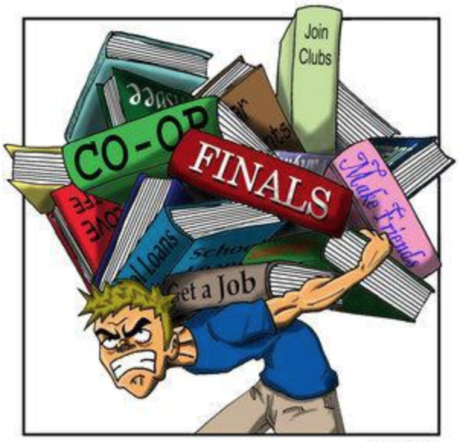 A famous experiment which discovered different behaviour of frogs put in water at the same temperature – the difference being in the temperature at which the frogs enter the water,  gave rise to the famous quote "A frog in boiling water".
In this experiment, the first group of frogs which are kept in water already boiling, escape whereas the second group of frogs which enter the cold water which is boiled subsequently, die. Students are just like the second group of such frogs when they start their studies. By the time they realize the shortage of time, often it's too late.
Time management during studies is a very important aspect neglected by a lot of students. Similarly there are ways to manage time and make the best use of the few hours available before the exam as those few hours are very critical for success. Efficient Revision Notes and Revision Charts prepared duly keeping the number of hours available to revise them, are the solution to this.
Finally, last but not the least, Time management during exam is an aspect which has to be learnt by all. A student should keep in mind the marks allotted to a question and the time being spent on it, with due regard to the level of difficulty of a particular question. Marking the time taken for each question during mock tests and analyzing them vis a vis the above parameters make the students trained in the art of effective time management during examination.
Course Curriculum
Section 1: Introduction
Section 2: Why Time Management
Section 3: Elements of time management
Sectin 4: Customising to your needs
Section 5: Summing up
Course Reviews
5 stars

0

4 stars

0

3 stars

0

2 stars

0

1 stars

0
No Reviews found for this course.