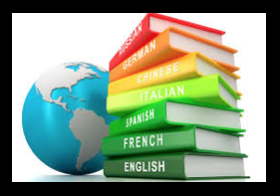 Many students are required to study various languages during school days. Some study languages even in college.
When students encounter any unknown word either in their text book or any story book or novel, they must (I repeat, they must) refer to a dictionary and find its meaning. They should not move forward unless they find out the meaning of the word.
Gone are the days, when people have to turn the pages of voluminous dictionaries. Today there are a lot of electronic ways to find the meanings. You can download dictionary in your computer, tablet or mobile and find the meaning in a few seconds. You can add them to the list of the favourites in the device.
Students must make it a habit to underline or highlight such words, find out their meanings and either note them in a separate book or add them to favourites. They should not write the meanings in their text books or story books or novels.
With this method, when they read the same text next time, they make an effort to recollect the meaning of such words and when they are unable to recollect, they should consult their list of meanings. When students make effort to recall, they remember them the most and forever. Chances for remembering are less when they write the meanings there in the text itself because in that case, they don't need to make effort to recollect the meanings when the read the same text again.
This one study-tip can increase students' study skills, especially vocabulary skills by a whopping 800% in one year.