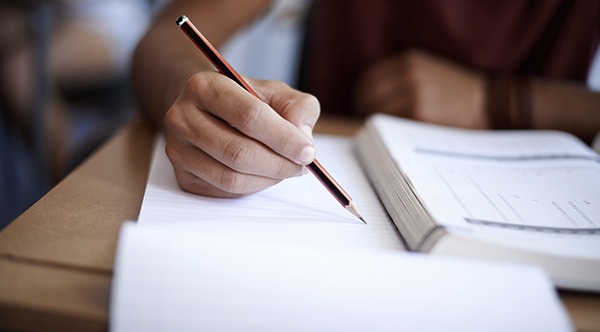 You aren't studying if your hand isn't working
Many students hold the book and read it like a novel
Sometimes, they lie on a bed or on a sofa holding the book in air too. Well, this might be okay for languages, where you are supposed to just read the text. However, even for languages, your fingers need to work to find out meanings of unknown words and note them down for use in future.
But when it comes to subjects like Physics, Commerce, Maths, Statistics, Chemistry, Biology etc., your fingers need to constantly work – that is to say, you need to constantly write and note down important points while you study.
Write what?
When you study the concepts, write the key words. When you study equations, formulae etc., write them down twice or thrice. This is equally applicable when you are revising the concepts too. If you don't know what to write, pickup a few words, preferably the ones you find interesting or new terms and note them down.
There are many benefits of this.
First – REMEMBER EASILY :
the important terms and the formulae can be remembered easily if you write them down.
Second – LESS DISTRACTION:

the chances of you getting distracted are less, once more parts of the body are involved in the study.
Third – SAVE TIME DURING REVISION:

if you write them down neatly in a note book in a way that is taught in studynomics course, they can be referred just before any test or just before attempting exercises. This study technique saves considerable time during revision. As students have only 24 hours like others, they need to adopt ways, which enable them to save their time – for example this study tip where their one study does more work and saves their revision time.
If you are a student, do this once and see the remarkable results.
If you are a teacher or a parent, teach this study tip to your children and see the improvement in them.
Please leave a comment if you find this study tip useful.
Register for Free