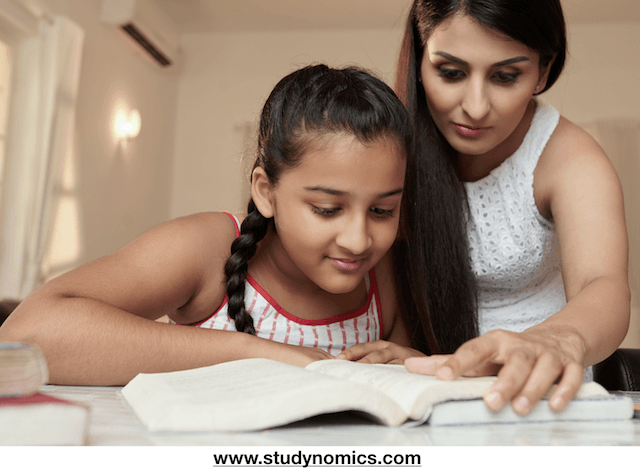 You want them to excel.    Right?
1. Provide an Excellent place and atmosphere for studies.
2. Provide enough study material – prescribed books and additional reference books: Some times the prescribed course books cannot fulfil the needs.
3. Provide good study aids – pens, stationery etc. – unique things according the taste of the children. They should look for an opportunity to write with the pen you bought for them. They should feel like writing on the notes and papers.
4. Participate in their study planning – Plan every detail. Don't compromise.
5. Monitor their studies:  Peter Drucker, the Father of Management said – what gets measured gets improved. Measuring your children's progress definitely improves them. You will be surprised to learn that just by letting your children know that you monitor their studies, you increase their chances of getting good grades by 28%, because they are constantly reminded by their subconscious mind that – "look! mom (or dad) is observing!". However, a word of caution – avoid too much monitoring.
6. See that, while they are studying, they don't get disturbed by your relatives, friends and your activities, in which their participation is not necessary. You are the best judge to find the necessity of their participation. The best test is, ask yourself a question – 'Can this activity happen without her or him'. If the answer is 'yes', they don't need to take part.
7. You can also think of teaching the subject or concept they're studying, if you know it, at times. But, do your homework and get conversant with it thoroughly before attempting to do so, otherwise, it will have a negative impact and you will waste their valuable time.
8.  In today's world, television, smart phone and internet are the three things, which consume a large amount of time of students, without you or the student being aware of it. Avoid or restrict the use to the bare minimum. Out of the three, television is the worst enemy. You can totally ban it. Smart phone is needed at times. Internet may be required more often, depending  upon the student's need.