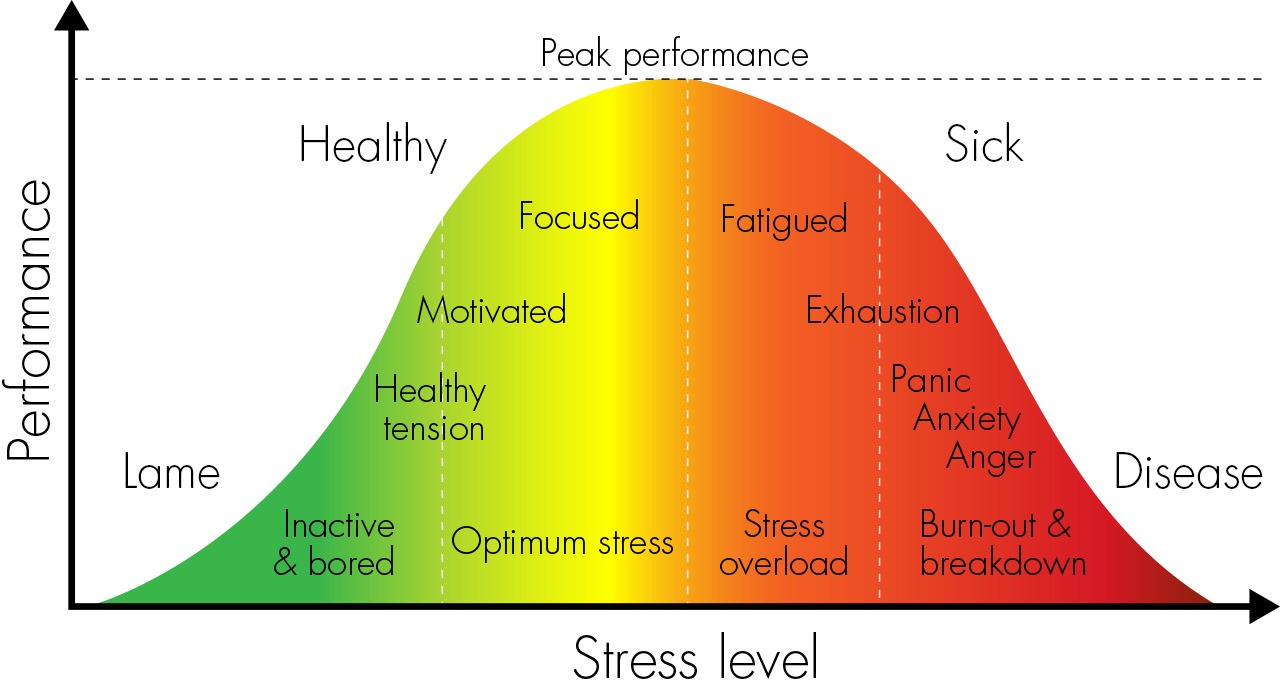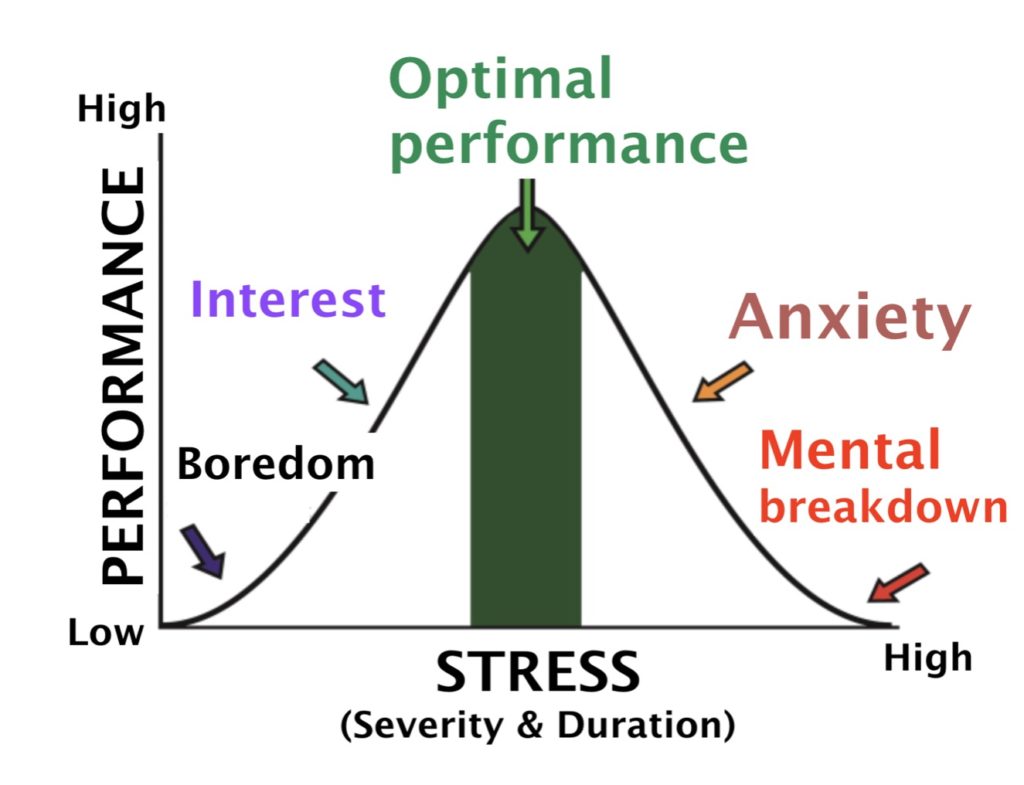 What is the right level of stress or optimum stress level?
The above graphs clearly depict the answer. When the stress is less, you don't preform to your full potential. When stress is too much, you wear out and cannot perform well. So, there is an optimum level of stress, which makes you perform well and achieve something. 
People advocate cancelling examination system and other such ideas. That sounds good and it can be adopted for very small children. But, for children aged 8 years and above, some form of assessment (like exams) is a must, otherwise they become lazy and constantly under-perform. This will make them handicapped to face the competitive world.
Some advocate too many exams and that too is dangerous as seen from the above graph.
A via-media solution is advisable. The optimum level of stress shown in the graph, enables the students to give their best.
What is the optimum level of stress for you?
Click here to know.